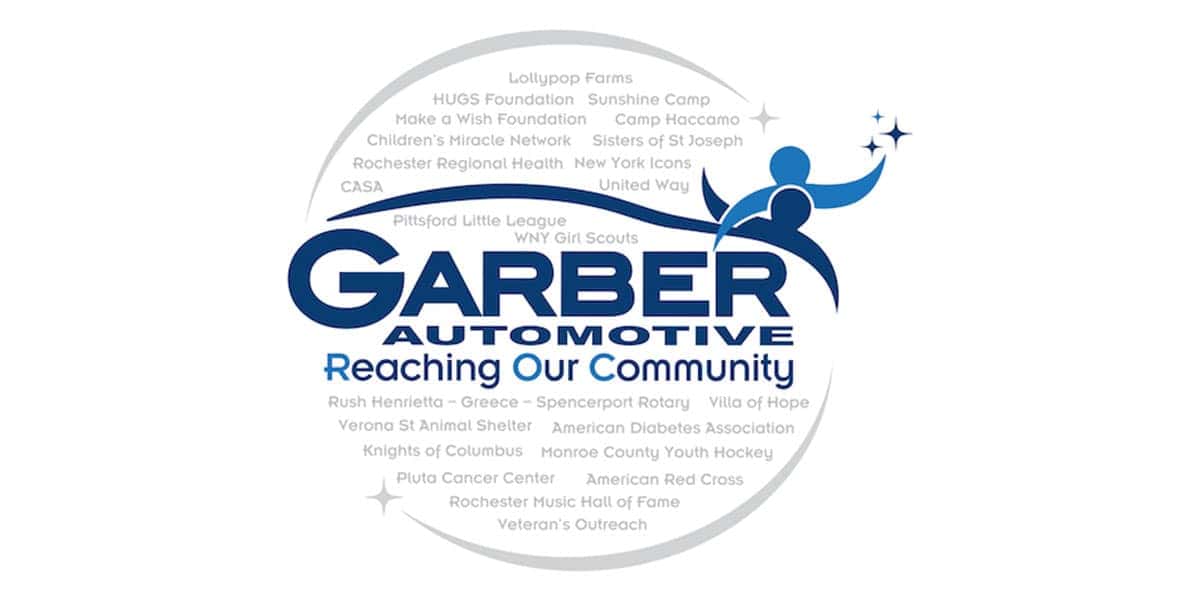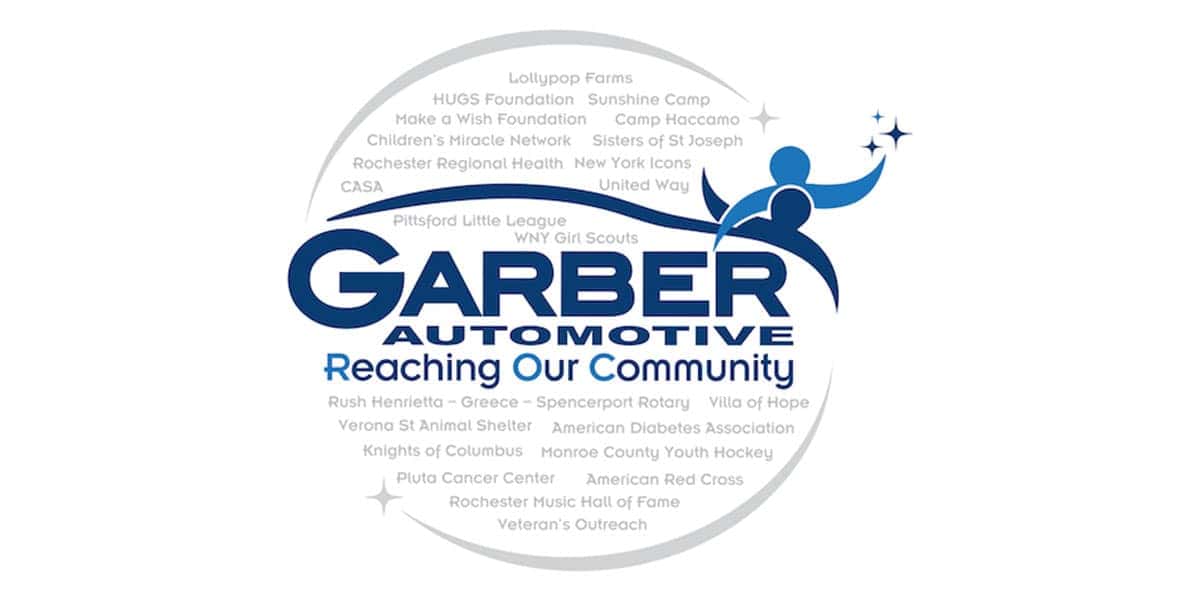 Garber Automotive has long been a leader in offering charitable outreach to organizations throughout the Rochester area. From the American Diabetes Association to the Veteran's Outreach, we always make sure everyone in our community gets the help they deserve. To show our continued commitment to the community, we have created a new logo featuring many of the great Rochester area organizations we work with.
The logo not only includes the well-known Garber silhouette, but the front end swoops upward to create two people in an embrace, which shows our love for the Rochester community. Below our signature logo is our community-outreach tagline "Reaching Our Community" with the "R," "O," and "C" highlighted to show our commitment to the Rochester, New York area. Surrounding it all are the names of 25 of the community programs we regularly reach out to.
Here at Garber Automotive Group, we understand the need to create a warm and inviting car-buying process, but we also know we must be great corporate citizens by giving time and financial resources back to our community. We encourage our staff to reach out to community programs regularly and see what they or our company can do to help.
Does your community outreach program need help? Check out our Community Outreach page to submit a request for the next calendar year.